GO SOLAR AND
SAVE ON YOUR
ELECTRIC BILL
REQUEST A
FREE CONSULTATION
Solar Plans &
Services


Find the best home solar plan within your budget today. You can go solar and save for little to $0 down.

Solar for
Your Business


Commercial electricity costs are high, and they're only getting higher. That's why businesses across the country are turning to solar to reduce operating expenses and reinvest that savings in their business.

Advanced
Manufacturing


Photovoltaics (PV) and concentrating solar power (CSP). Both topics focus on driving down the cost of manufacturing and implementing efficiency-increasing technology in manufacturing.
Leading the World in Solar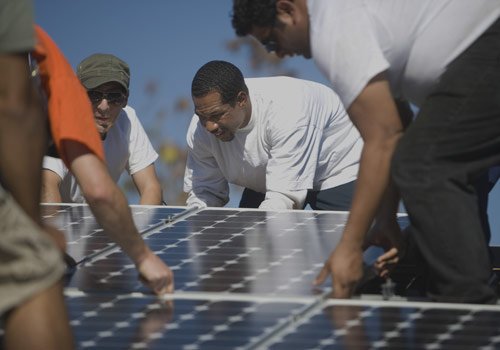 If you could potentially: add more value to your home, save money and add predictability to your bills, why wouldn't you? With each passing day, switching to solar is becoming more and more of a no brainer. Imagine having the electric company pay you, instead of you paying them. That can happen when you install a solar power system. The average homeowner can add significant value to their home when they go solar. Installing solar power can give you a greater return on investment than most home renovations.
It's no secret that we need to cut carbon emissions to preserve the environment for our children, and beyond. Going solar is one of the most valuable things you can do to preserve the environment for future generations.
LEARN MORE ABOUT OUR COMPANY
Leading the World in Solar
Testimonials
We have just completed our installation and connection to our solar system and we could not be more pleased with the service we received. We initially just thought we would talk to them and see if we thought it was feasible for us to convert due to our age and the payback we would get. Our energy bill seemed to be heading higher and higher. The salesman was the most informed and knowledgeable of everyone that we spoke with to.